The Behemoth
is an independent game developer company, founded by
Tom Fulp
(Action Scripter) and
Dan Paladin
(Game artist) in 2002. They have created 3 games. The Behemoth studio is located in San Deigo, California. Their games are known for their 2D style.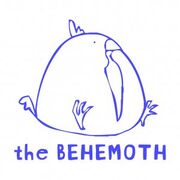 History

During 2001 Tom Fulp (Founder of Newgrounds) and Dan Paladin made a flash game entitled "Alien Hominid" which is currently playable here. The company was later formed in 2002. The game gained so much popularity that it was made into a retail game in 2004, being released for the Xbox, PS2, and Gamecube. It was made for the Gameboy Advance in 2006. In 2007 the game was released for Xbox Live Arcade in HD and is currently priced at 800MSP.
In 2005 Castle Crashers, The Behemoth's 2nd game is announced. Castle Crashers is released to the Xbox Live Arcade in August 27, 2008 and is currently priced at 1,200MSP. Castle Crashers has won and been nominated for many awards and is highly considered one of the best Arcade games in the marketplace. As of June 22, 2009, 1,000,000 players have downloaded Castle Crashers. A PlayStation 3 version of Castle Crashers was revealed at San Diego Comic-Con in July 2009.
In 2009 Battleblock Theater (known as Game 3 at the time) was announced. The game was recently released in 2013 in April.
Games
Alien Hominid (2001) (Newgrounds)
Alien Hominid (2004) (Xbox, PlayStation 2, GameCube)
Alien Hominid (2006) (Gameboy Advance)
Alien Hominid HD (2007) (Xbox Live Arcade)
Castle Crashers (2008) (Xbox Live Arcade)
BattleBlock Theater (2013) (Xbox Live Arcade)
Castle Crashers (2010) (PlayStation Network)
External Links